RJB Hydraulic Hammers hosted a hydraulic hammer/breaker training seminar for one of our HydroRam dealers. We take special pride in educating our dealers about proper operating procedures and proper maintenance schedules. Following the simple maintenance schedule will lengthen the trouble-free working life of a hydraulic breaker.  Our Product Support Management team conducts r is conducting a meeting to review these important steps with our dealer maintenance and parts staff.
Prior to any formal training, dealers and end-users may not be familiar with the specifics of the HydroRam hydraulic hammer line.  Several key points to remember include the following:
Routine maintenance needs
Tool Life expectancy
Gas Pressure Maintenance (including pressure tables)
Maintenance of oil, oil filter, and grease
Operations and maintenance manuals are available to both dealers and end-users to guide in the overall support needs of the hydraulic hammer.
This type of training is key in getting a new dealer off the ground and able to service hydraulic hammers successfully.  Another important aspect is to ensure the customer is fully trained in the operation of a Hydraulic hammer prior to the completion of the delivery stage.  All too often a hydraulic hammer is delivered by a driver with no operational instructions or guidance on how a Hydraulic Hammer/breaker functions.  At RJB Hydraulic Hammers all hammers/breakers are shipped with written instructions for successful hydraulic hammer setup and optimal operating tips.
Also, YouTube videos are being created on our channel to provide visual training aids to ensure 24 X 7 training is available.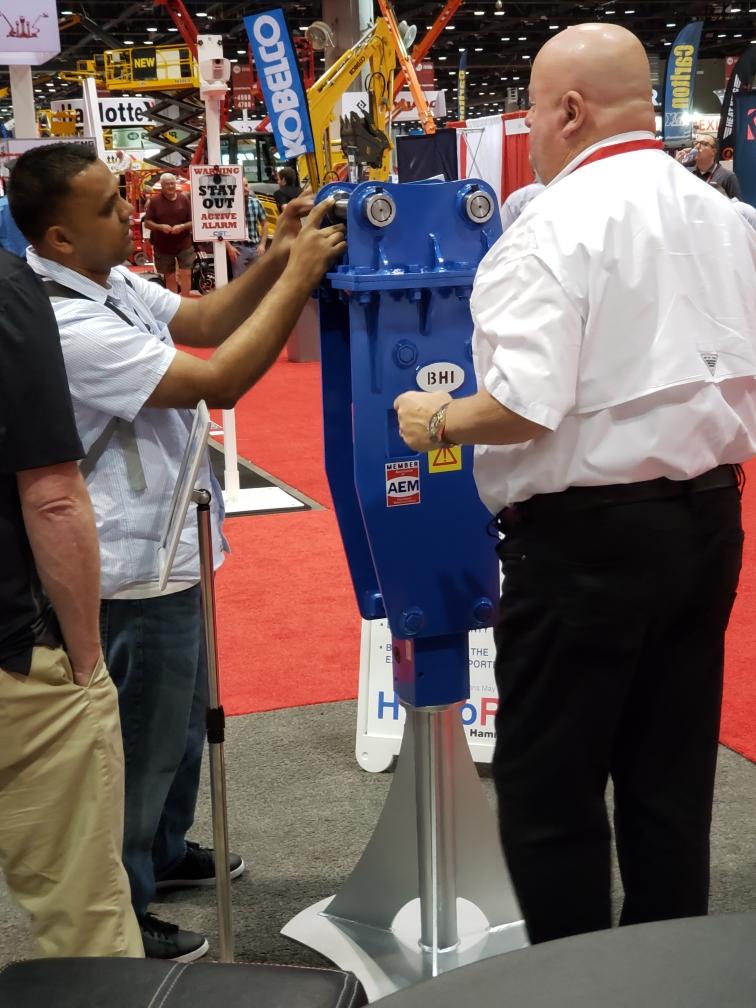 Posted by RJB Hydraulic Hammers