One of our most popular products here at RJB Hydraulic Hammers is the Multi-Processor Excavator Attachment. These HydroRam brand excavator attachments are specifically designed for stronger power, faster work speed and enhanced durability. With these features, our multi-processors are perfect for tough demolition jobs.
Our HydroRam multi-processor excavator attachments also feature:
Added durability and robust structure
Speed-up valve
Cylinder protection cover
Flow control valve (swing motor)
HydroRam has designed these excavators for easier jaw changes with minimal effort. A single operator can change the multi-processors jaws within a few minutes with nothing more than a set of standard tools. You can do this easily on-site, which cuts costs and minimizes wasted time.
With the included speed-up valve, these multi-processor excavator attachments can shift between different speeds depending on the specific application. When you don't have any load, the multi-processor will automatically produce more speed in opening and closing the jaws. However, when your multi-processor meets a load, more power will be routed to the jaws for greater processing capacity.
When you're demolishing tough structures, you'll want your expensive equipment to stay strong. That's why each of our excavator attachments also includes cylinder protection covers for added durability and protection. No matter what kind of materials you're processing, you can rest assured knowing that your multi-processor excavation attachments are protected.
Our HydroRam multi-processor excavator attachments are flexible and versatile. You can swap out different jaws for a variety of different applications. Some of the different jaw types you can use and their applications include:
Universal Jaws – these can be used in any situation to crush concrete and other rubble, as well as cut steel and rebar
Shears – used for all kinds of cutting, including pipes, cables, and steel
Concrete Cutters – these jaws can easily break up concrete
Pulverizers – used for separating rebar, crushing concrete and demolishing other rubble
Tank Shears – made for heavy-duty cutting needs such as plate steel
Demolition Jaws – perfect for cracking thick pieces of concrete and demolishing structures
We also carry a line of premium HydroRam hydraulic hammers and other top-quality excavator attachments for a variety of applications. If you have any questions or need further information regarding any of our products, give us a call!
Ready to find out more?
Call Us Toll Free at 1-888-651-0187 or click to the button to Request a Quote today!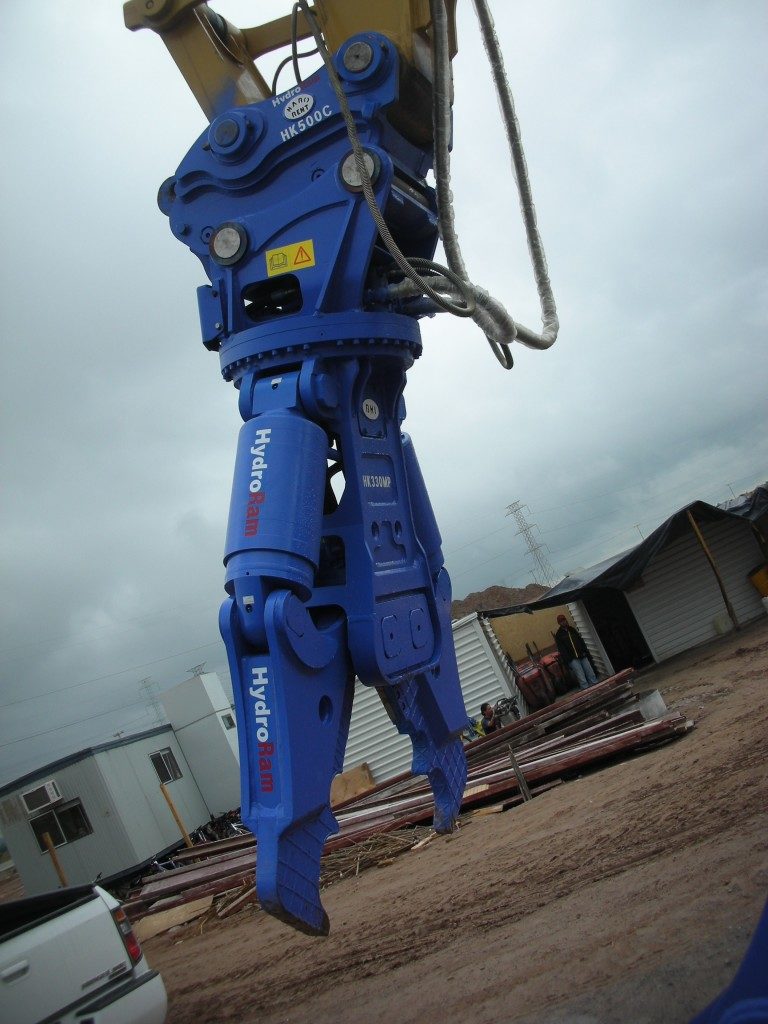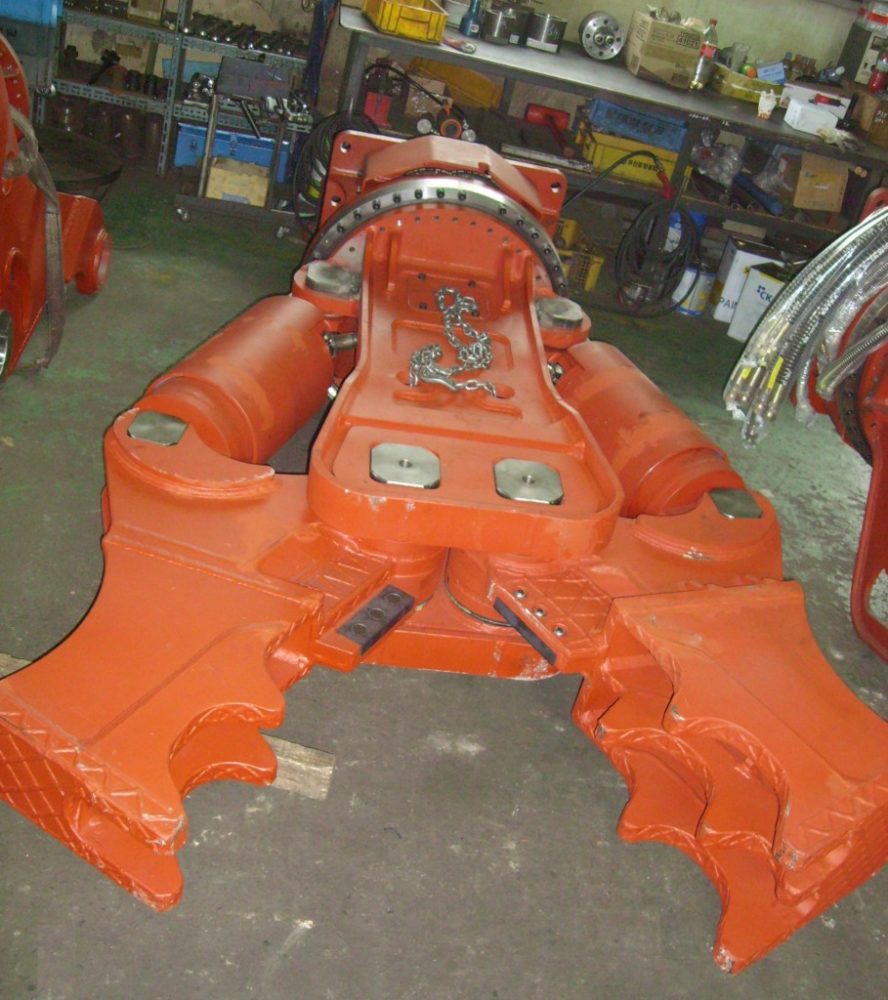 "Serving Our Customers Worldwide With Integrity Since 1999"