Hydraulic Hammers | Breakers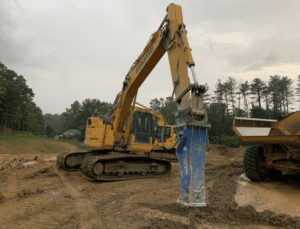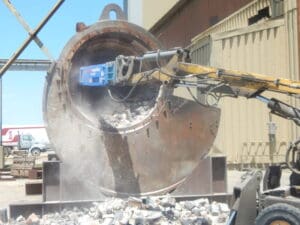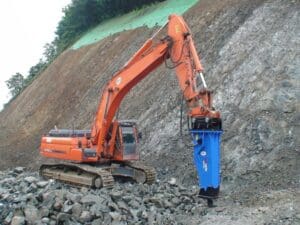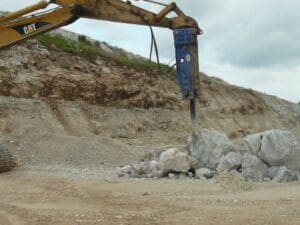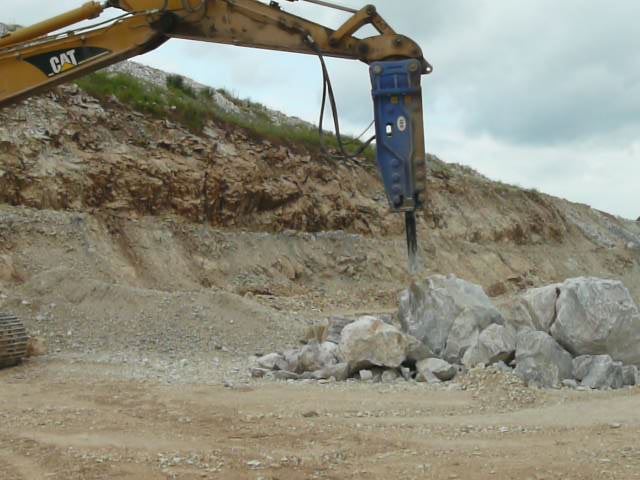 RJB Hydraulic Hammers is the exclusive US-based wholesale supplier of HydroRam Hydraulic Hammers for sale (including original replacement parts).  We are dedicated to providing service and assistance before and after every hydraulic hammer purchase. HydroRam has been engineering and building leading-edge hydraulic hammers for nearly 25 years, and you can explore our complete product line to find the one that matches your exact needs.
It's critical to ensure that the carrier and hydraulic hammer attachments are a good fit, which is why we offer a range of hydraulic hammers in different size classes. Be sure to check out our range of premium hammers, too.
When you work with RJB Hydraulic Hammers, you get:
60+ years combined hydraulic hammer experience
Best price-to-performance in the industry
Hydraulic hammers rated for severe-duty applications
Unmatched customer service
Before you purchase a hydraulic hammer (commonly referred to as a Hydraulic Concrete Breaker), let us provide you a prompt, no-obligation price quote.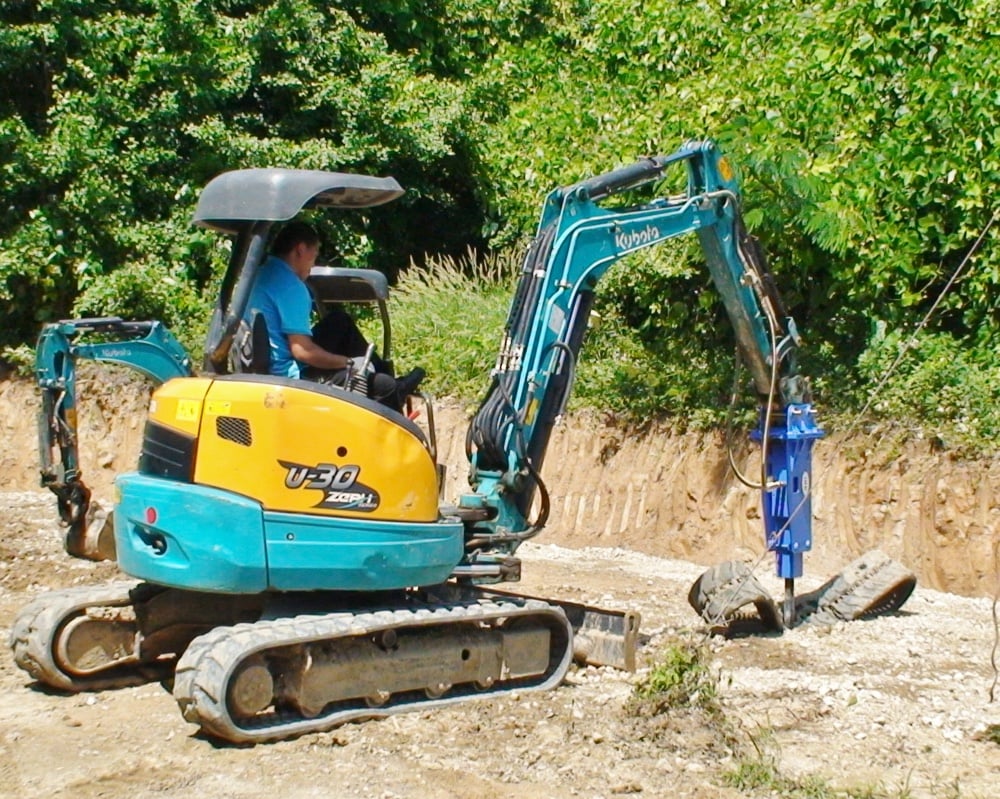 These Hydraulic Hammers for Mini Excavators are designed to deliver maximum efficiency with an incredible power-to-weight ratio. They may be small, but they are built to last, and they are the perfect solution for tight areas and smaller carriers.
You can take advantage of the size, power, and efficiency of these high-end hydraulic hammers to complete your projects as effectively as possible.
Features
Smaller, yet tough and durable.
Designed for high production machines from 5600-28,600 lbs.
Comes with nitrogen charge kit, working tool, tool kit, pins, bushings and manuals.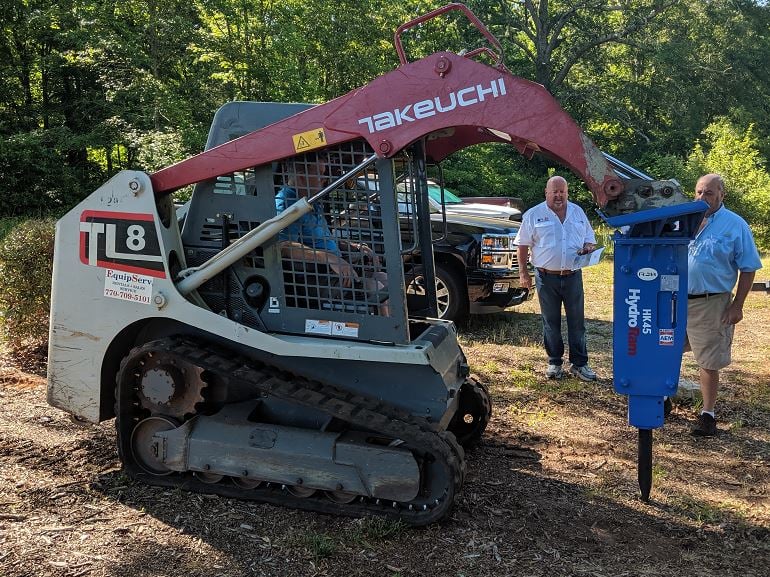 Hydraulic hammers for Skid Steers are the workhorses of the industry. They are small enough to fit into many tighter areas but still pack enough power to deal with larger jobs.
Whether you're managing construction jobs, bridge repairs, or breaking large slabs of concrete, these hydraulic hammers can deliver the power needed to maximize production while saving time and money.
Features
Multiple choices depending on the hydraulic flow rate of the skid steer
Ideal for concrete projects and bridge sections
Superior choice for work on trench rock
Comes complete with nitrogen charge kit, working tool, tool kit, pins and bushings and manuals
Ready to find out more?
Call Us Toll Free at 1-888-651-0187 or click to the button to Request a Quote today!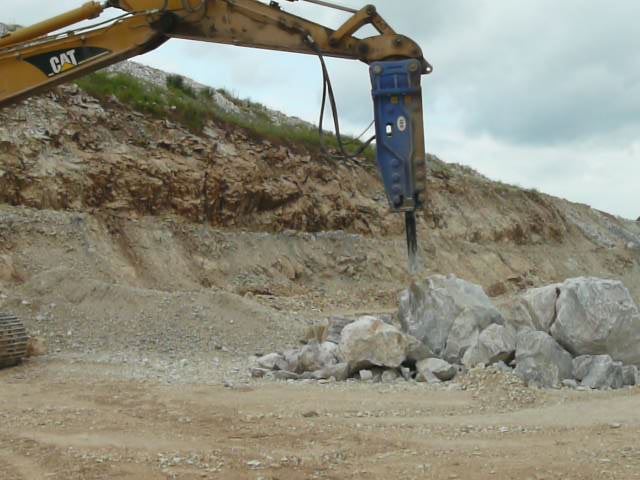 Our range of heavy-duty hydraulic hammers are designed to deliver the highest level of productivity and power so you can save time and money on even the largest projects.
These Hydraulic Hammers for Excavators are compatible with a variety of carriers, and each one is designed to provide the efficiency and accuracy you need when you're dealing with some very demanding applications, from commercial demolition to breaking massive slabs of concrete.
Features
Fits a full range of excavators 10-65 metric tons in size
Universal Top Bracket to fit a wide range of Excavators
Heavy Demolition, large trenching, quarry rock breaking
Wide range of working tools
Anti-Blank Fire (ABF) on select models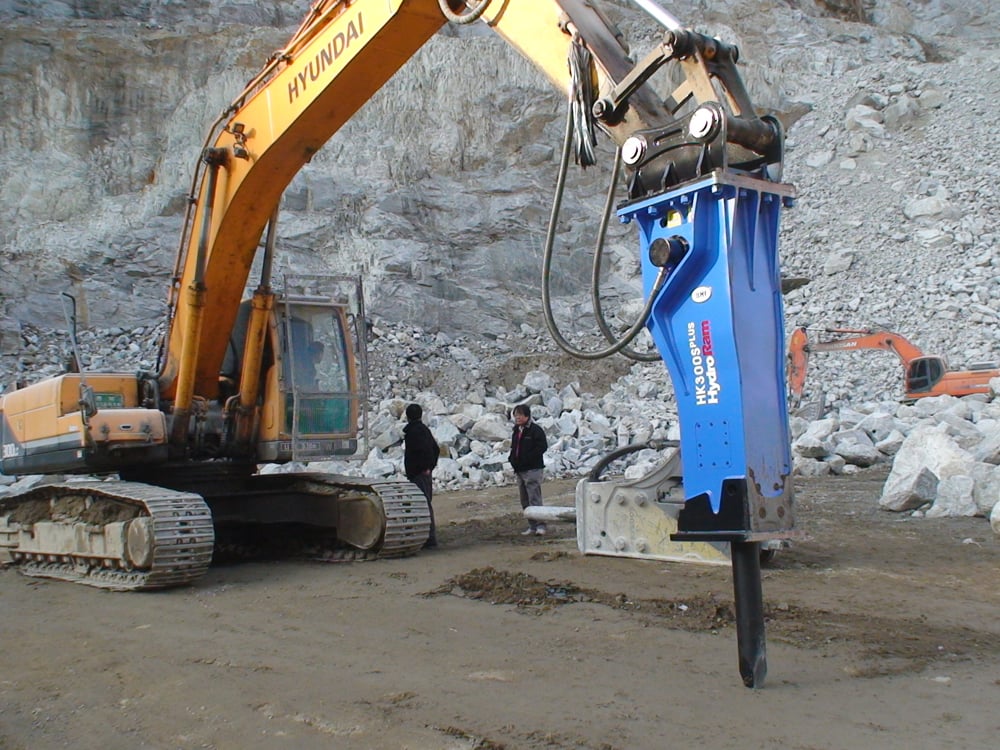 A Premium Series hydraulic hammer is the product of decades of combined experience and the most recent technology to deliver a perfect balance of output energy and efficiency. These tools are constructed of the highest-quality materials to extend service life, make them easy to maintain, and increase your uptime and productivity.
ALL PREMIUM SERIES MODELS ARE RATED FOR SEVER-DUTY
The following special features are included on all of the PREMIUM SERIES models.

Anti-Blank Fire (ABF)
Blow (Striking) Frequency & Power Control
Dust Intake Prevention Function
Oil Flow Rate Control Function
Speed Control Function
Auto-Greasing Enabling Function
Underwater Enabling Function
Get the Right Hydraulic Hammer for the Job
When you purchase a new or used hydraulic hammer from us, it's critical that the carrier and hydraulic hammer attachment is a good fit. You also need to know that the hydraulic hammer has the power and ability to complete the job at hand without any complications and without sustaining damage on the carrier.
At RJB Hydraulic Hammers, we are committed to providing all the support you need to get the job done.
We can help you properly size the hydraulic hammer that has all the features and power you need, and we will continue to support your efforts after the sale.
Take a look at our line of hydraulic hammers and start improving your production capabilities while reducing costs and simplifying maintenance.
"Serving Our Customers Worldwide With Integrity Since 1999"