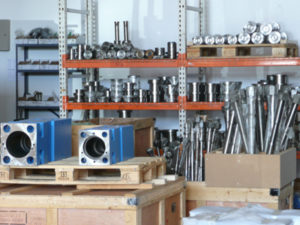 RJB Hydraulic Hammers has been supplying customers with HydroRam Hydraulic Hammer Parts since 1999. Parts are shipped directly to your door or job-site with savings of up to 40% from the competition. We can Worldwide and via multiple shipping channels,  Call us to get it shipped quickly. Join our family of satisfied customers and start your savings today.
RJB Hydraulic Hammers is well-known for our fully-stocked warehouse of HydroRam Hydraulic Hammer Parts. We maintain a working inventory of all wear items for each model of HydroRam hydraulic hammer that we sell and service.
Lower Tool Holder
Upper and Lower Bushings
Tension Bolts
Seal Kits
Retainer Pins
Set Bolts
Bracket Pins and Bushings
Accumulator Components
Working Tools – Chisel, Blunt, Moil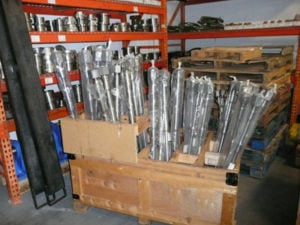 All HydroRam Hydraulic Hammer Parts are OEM, with savings of up to 40% below the competition. We provide Direct Worldwide Shipping via air, ocean, and truck – get it where you need it when you need it.
RJB Hydraulic Hammers is here to help you get back up and running as quickly as possible. When you want a truly competitive bid for your parts business please give us a call. Let our professionals at RJB Hydraulic Hammers become your source for all of your HydroRam hydraulic hammer parts needs. Our Product Support team can be reached directly on his Hydraulic Hammer Parts Hotline!
"Serving Our Customers Worldwide With Integrity Since 1999"